We started the Photo Book Club World Map last Tuesday in an aim to create a comprehensive list of the best places to get your photobook fix – in physical stores.
Since then we have received hundreds of suggestions creating a map that currently comprises over 110 of the best stores, galleries and museum bookshops to browse and by photobooks and zines.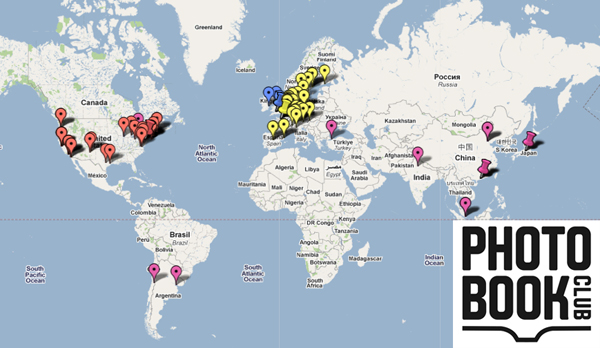 A huge thank you to all who have emailed, tweeted and posted their suggestions to this crowd-sourced resource as well as the PDN, Conscientious, Hey Mammoth and FlakPhoto who mentioned the project to their own followers. It was also great being able to utilise Andy Adams' Flak Photo Network for the first time to get feedback from a 1700+ strong group of engaging photographers, educators and writers. To be able to tap into such a valuable community resulted in a much more complete picture of photobook stores around the world.
As mentioned above, the map currently stands at over 110 stores, but i'm sure there are many more: so please keep sending suggestions via email, twitter or in the comments section and they shall be added with a credit.
I have color coded stores in different parts of the world as well as using pins to represent highly concentrated areas, if you have any ideas on how we can improve usability – just let me know.
Now all that is left is for someone  generous  to send me on a world tour – stopping off at each store and buying a different photobook! I'll even buy the books myself.
Matt Johnston