#AnnaGoesGreen
OCT 14/2018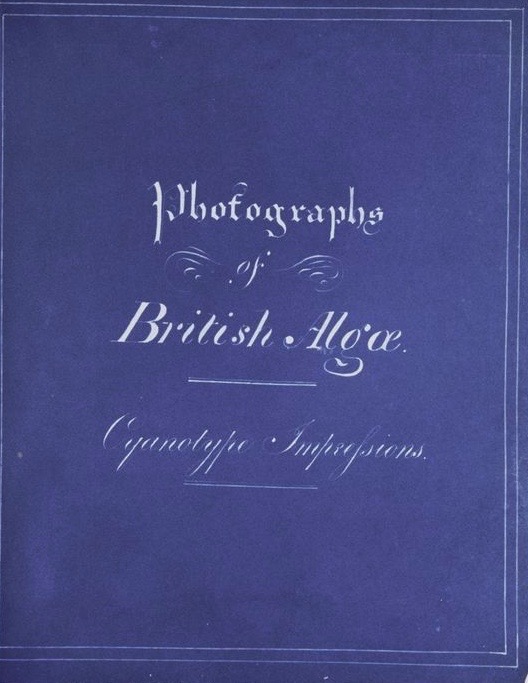 Back in 1843, someone wrote a date on a book at the British Museum Library: October 14th, 1843. This book is titled Photographs of British algae. Cyanotype impressions, by Anna Atkins. And six years ago we transformed this simple gesture into a global event — the World Photobook Day.
On the 175th anniversary of the acquisition by the British Museum of the first ever published photobook, we'd like you to join and celebrate with us. You can just share the #photobookday hashtag or you can organize anything you like in your city, with your Photobook Club, publishing company, with your just released self-published photobook, your photography school mates, friends, etc.
This year we'd like to focus your energy into a global concern and ask you to remember global warming, the environmental impact of our lives, books on plants and nature, links to earth and of course, the first book on seaweed!!! As with every year, we know there is not much time to organize large events. We can propose some easy activities you can undertake to celebrate locally this global event:
  

 

Post a #PhotoBookDay Selfie or a Shelfie on social media

: an image with you and your current favourite photobook.

   Ask your local library to buy local self-published photobooks and photozines, we are sure you can give them some ideas.

   Buy a photobook. Many

bookshops

and

publishers

will make special discounts for the day. Follow your favourite bookshops on social media or search for #PhotoBookDay for offers and discounts.

   If you make or sell books, offer your customers discounts or some special goodies. If you run a bookshop a special 5% discount, or free shipping costs, will make your clients happy. Don't forget to announce it with #PhotoBookDay on your

usual social media channels

.

  

 

Search for a PhotoBook Club in your city to meet

with like other people and share photobooks. If there is no one, PhotoBookDay can be a good day to start one. We'll make a list with activities organized by clubs all around the globe.

   Discuss your love of photobooks via the twitter

hashtag #PhotoBookDay

. Or

on instagram

, too.
We have some visuals you can use to add to your posters and social network communications that you will find on this site. And please, tell us what you did for World PhotoBook Day 2018. We hope we all have fun this day with photobooks.
Organise! Participate! Celebrate! World Photobook Day has been set up as a collaboration between the organizers of Photobook Club Madrid, Doug Spowart and Matt Johnston. Celebrating the photobook, born in 1843.
Best,
Juan Barte
Juan Cires
Bonifacio Barrio Hijosa
Matt Johnston
Doug Spowart
P.S
This seems like a great time to share How We See: Photobooks by Women produced by 10×10 photobooks. It's kinda pricey but maybe one to suggest for your local/institutions library as it is probably the most important book on photobooks for some time.
http://www.10x10photobooks.org/2018/05/30/how-we-see/