A huge thanks to all who came down last night to the Hotshoe Gallery in London for an evening with the Photo Book Club, a bunch of great books and beer as part of 'Photobook London'.
It seems that all who came down really enjoyed the event and we are already working to arrange the next meeting. If you would like to be notified of the next meeting, pop your email into the box below the image.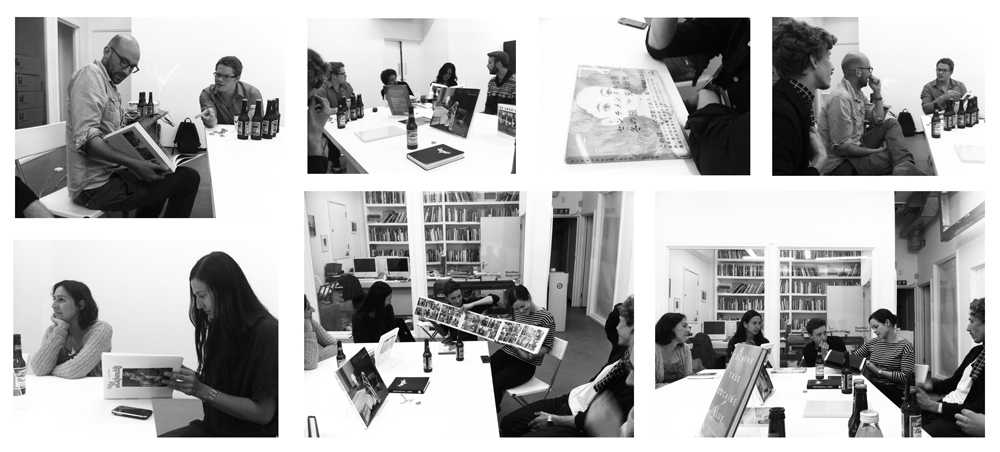 [customcontact form=3]
We had some great books brought along to the meet-up including Tim Hetherington's 'Infidel', Watabe Yukichi's 'A Criminal Investigation' and Nobuyoshi Araki's 'A Sentimental Journey' . We were also lucky enough to be joined by Maxwell Anderson of Bemojake publishing to give us an insight into the production of Kenji Hirasawa's 'Celebrity' which raised interesting questions on sequence, design, colour and the notion of celebrity.
– Matt