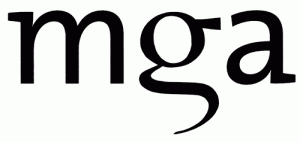 The Photobook Club Melbourne, organized by Stephanie Richter at the Monash Gallery of Art will hold their inaugural meetup on the 19th February. This event is free to all and will be the first in a series of 5 meetups to be held this year! Hit the jump to head to the event page or read more below:
TUESDAY 19 FEBRUARY
7–8.30PM at MGA

Come along and enjoy discovering the world of photobooks!
MGA Curator STEPHEN ZAGALA will kick off our year of guest speakers with the extraordinary work THE ROAD 1974-75 by WESLEY STACEY: a briefcase full of photobooks exploring the classic Australian roadtrip. With only two full sets of THE ROAD created by the artist this is a rare opportunity to look inside.

What to bring? If you have a favourite photobook or two bring them along to share with the group! MGA has partnered with PHOTOBOOKCLUB.ORG to promote and encourage discussion about the photobook format.

Melbourne's first Photobook Club will meet every second month on the third Tuesday: April/June/August/October. Come to one or come to all! Everyone welcome. A different speaker or activity will feature at each meetup.

FREE event; bookings preferred email or phone 03 8544 0500
Also of note, Stephanie pointed out that the HEAD ON festival in Sydney have added a new prize category for photobooks this year.