The following is a personal reflection from Matt Johnston on his first viewing of Cafe Lehmitz, if you have a reflection you would like to add, then do so in the comments below or email mail@photobookclub.org
I should have first seen Cafe Lehmitz back at university when my tutor suggest I see Petersen's view of a single beer house in Hamburg for inspiration. I have to confess i didn't see it then (sorry Jonathan!) as I was quickly distracted by the bright lights, ball parks and endless roads of American photography.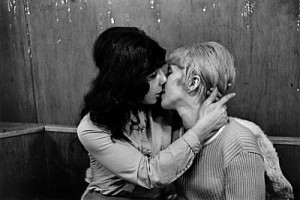 And so my first viewing of 'Lehmitz' was only a month ago. The raw power of the striking, rich-black images grabbed me straight away, but it was the refreshingly honest and simple premise of the story that most appealed. I loved the idea I was seeing someone who first came as a visitor and soon became embraced by the seemingly dysfunctional family he depicted.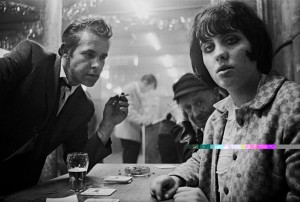 I would never had made the images Petersen made here, and I don't know many photographers who would have. The technical skill can be taught, but the way he went about gaining trust, meeting people and producing this 'family album' is something only Petersen knows.
– Matt Johnston