Disclosure note: I requested and received a review copy of Lago from the publishers, MACK
Ron Jude's 'Lago' is a bit of a mystery to me, but one in which intrigue manages to outweigh frustration. Putting aside the typical blurb/statement that either whets your whistle or grinds your gears for its high score on the bullshit meter…
If one considers these traces to be a coded language of some sort, Jude's act of photographing and piecing them together becomes a form of cryptography – like a poetic archeology that, rather than attempting to arrive at something conclusive, looks for patterns and rhythms that create congruity out of the stuttering utterances of the visible world.
… the work itself is really worth a look. There are few similarities with Lick Creek Line, at least in relation to sequence and rhythm of the book, instead it might bring to mind Gregory Halpern's 'A' – seemingly disjointed, somewhat claustrophobic and reading a little like the stream-of-consciousness-style books we have seen becoming popular of late. What interests me most in the photobook are the separations of images, structure of the book and the repetitions of subjects and image styles – as I spent time with the work I felt more and more that the order dictated by Western reading (left to right) was a convenience as apposed to necessity.
This book read like the internet – loosely structured and waiting for connections to be imposed. Saying this, it is certainly not as try-hard in its random nature as the likes of Roe Ethridge – Jude has, through recognisable American photographic tropes and attention to shape, texture and colour, given small links and suggestions throughout. It is though, the sound recordings that accompany the book made by Joshua Bonnetta that really bring it to life…
Accessed via a download from the MACK site, these two soundscapes (a side A and B) offer an immersive experience, giving voice to characters suggested in images and overlaying what I can only describe as a more 'homely' and relatable narrative onto the rather desolate images. The recordings pose so many questions about 'reading' that it is hard to know where to start or whether I should even be attempting to answer them – for starters, each recording is just over 20 minutes – am I taking shortcuts by spending less time with the book? The two sides – should I read the book one time with each? Sides A and B – reminding me perhaps to flip the book – start one at one end and one at another? Should headphones be used? How important are these recordings? The must be downloaded from a link so they automatically remove us from an isolating experience with the book.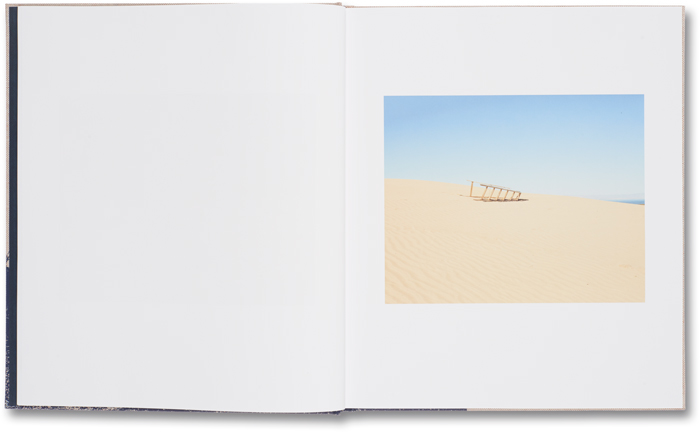 I appreciate some of these questions are stupid, the use of the audio is of course open to interpretation, but some discussion surely must be present. Not least for me because my burning question from the Lago experience is – what is it? The experience I had in reading and listening was greater than the parts – but it was also disruptive as I navigated the book and sometimes skipped sections of audio on the computer. I wonder why this isn't a photofilm, and then I wonder whether a photofilm would have held attention for the time the book does.
I found this a really exciting project and one which I really hope will generate some lively discussion both from readers and from those involved in the publication itself.