I spent the first weekend of the month running a Photobook workshop in Casablanca, Morocco funded by Coventry University's DMLL and with a great group of students. Some of these participants were photographers, some had studied at art schools, some were passionate amateurs but all were super engaged and I learned a lot…
Images by Daniel Donnelly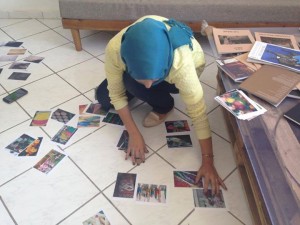 The desire to make is great
– while there is some critique of a maker culture which undervalues curation and debate in favour of production, it was clear that the transition from screen to paper and images into book brought about genuine excitement.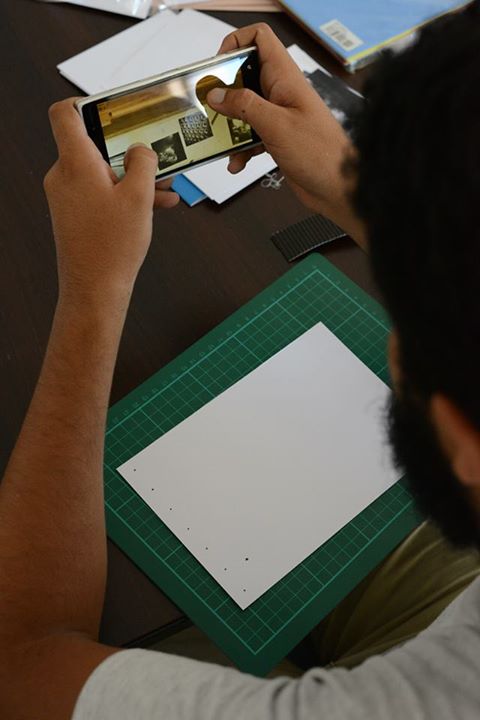 Sometimes sharing is separating
– Daniel Donnelly (with whom I ran the workshop) and I were keen to involve an online and social element to the project –  to tweet particular moments, Facebook particular questions etc – a way to engage with communities beyond the room. It was apparent though that this took away from the intense experience of the session, removed participants and their attention – it was instead used as refference and record for the 'real life' experience. We didn't push it, and I now notice how these spaces have become a great repository – extending the project longitudinally.
Competition isn't healthy
– competition pushes us, it is a useful element of the learning process – I call bullshit – it was so refreshing to see people truly pleased for one another and their works. I want to find out how to inject some of this into an education system that constantly seeks to place people in competition – either by age, institution, or through high fees and low employment options.
These were exciting books
– it is hard to say without appearing patronising, getting giddy over the exotic or promoting the location-based photobook mining we have seen over the last ten years BUT these were exciting books. Techniques and structures were used without knowledge of their reference to previous works – they were used as they were appropriate. Images were treated as possibilities in the book and the book was treated as a possibility for the images.
These folks would love some books
– it isn't easy to come by photobooks in Casablanca, in fact it is almost impossible, yet their is a community hungry to see new works and old. I have been sending books to Morocco for some time, and will continue to do so, but maybe think about the next time you send out X% of your edition to reviewers and collectors – send some to a library, community or school – it will likely be far more useful.