The Photobook Club London launched last Wednesday at Ti Pi Tin book store, this event was co-organized by Tom Wade and Sean McDonnell with the support of other members of the PBC London and Katja Chernova of Ti Pi Tin.
A summary from Tom Wade can be found below this extraction from a longer piece by Sean McDonnell and found on his blog:
Hosted at the marvellous Ti Pi Tin space in East London we were able to spend time perusing the photobooks on display and pick one, or more, off the shelf that took our fancy to discuss with everyone else. The choice is intriguingly diverse. Japanese miniatures bound by silken threads, idiosyncratic self-published pamphlets, heavyweight tomes from the major publishers all vied for my attention. – Sean McDonnell

We kicked things off around the table, Sean and I said a few words before we dived straight into browsing the books on Katja's shelves , spending time mixing and mingling. The chosen books were brought back to the table and the conversation was concentrated on sharing ideas and thoughts about the chosen books – from themes to the pacing, rhythm and production quality – not to mention the smells and types of binding.

The conversation and atmosphere of everyone browsing different parts of the shop was great and very loose, for example Naresh and I spoke about photography & his film background and his thoughts and views on the photobook. I found myself then in a discussion with Marco about digital photobooks and the difference between ibook & and app format. I spoke with Lewis about his opinions on photobook covers.

All in all a great night, next event will be announced soon…

– Tom Wade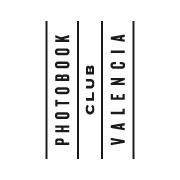 Meanwhile… Another branch of the book club is launching in Spain; the Photobook Club Valencia is run by Jorge Alamar and will meet for the first time on the 1st June at an outdoor venue. More information from Jorge below or head to their Facebook page here.
The 1st session is Saturday, June 1 at noon of 12 open air, in the bed of the Turia River near the bridge of the exhibition as indicated on the map.
For this first date bring a photobook that you like to share with others and add a comment. In this way, we will start debate on the different books that arise.
To do this, only thing you need to do is send an e-mail to photobookclubvalencia@gmail.com to let us know what book you would like to take.

La 1ª Sesión la realizaremos el sábado 1 de junio a las 12 del mediodía al aire libre, en el cauce del río Turia cerca del Puente de la Exposición tal y como se indica en el mapa.
Para esta primera cita no habrá todavía una temática concreta, es decir, cada uno podrá llevarse el libro de fotografía que más le gusta para compartirlo con los demás y comentarlo. De esta forma, podremos iniciar el debate en torno a los diferentes libros que se presenten.
Para ello, lo único que hay que hacer es enviar un e-mail a photobookclubvalencia@gmail.com para informar de qué libro se va a llevar.
Anímense!!!!