A book I made 2 years ago. I think it is important and will help raise awareness and contribute to a discussion about the state of the photobook. So i've only made 5 copies and each is £100. I will consider it a success if they all sell or it ends up on a list #jobdone.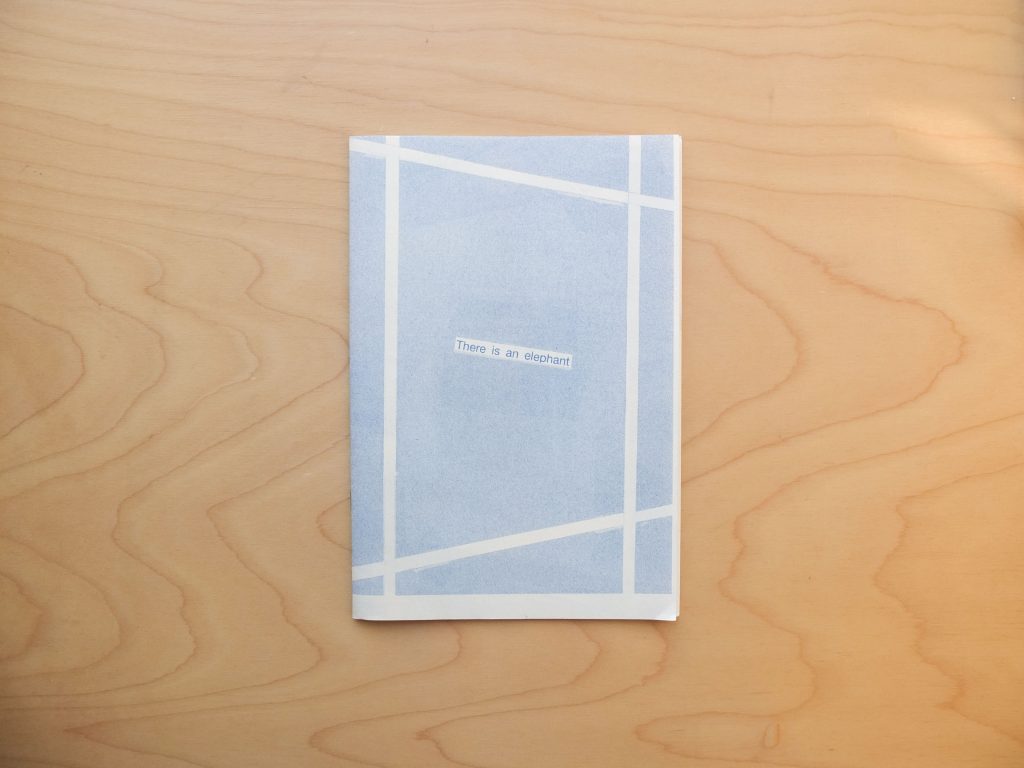 An extract from page 7
"…there are works that deceive – the book that seeks to change attitude, vocalise an unknown issue or empower a community. We have seen them, we have bought them and we have likely appreciated their attempt to affect real action. We have been convinced by glue, paper, thread and beautiful imagery – perhaps also by the heartfelt introduction or accompanying essay written by the author who just wants the work to be seen, the story to be heard. Unfortunately, as product in part of a community which rewards production-as-outcome and in part due to selfish desires, this book falls flat on it's face. The book is on all our shelves, it has sold out, it still falls flat. The book enters top ten lists, the author is asked to judge next years competitions, the book still falls flat. Likely, it is gathering dust on our shelves, at best, of the 500 people who actually bought it as apposed to being given it, only half have ever really read it – the rest keeping it safe in case of astronomical rise in fame or the photobook being accepted as a currency. So 250 people read your book – 250 people who… are politically liberal and agree with your ideas or are similarly frustrated by what you show… So reach a real readership. Don't kid yourself that you are doing any good… your book's worth making, worth looking at and ultimately enriching, thats great, but that's it, no more.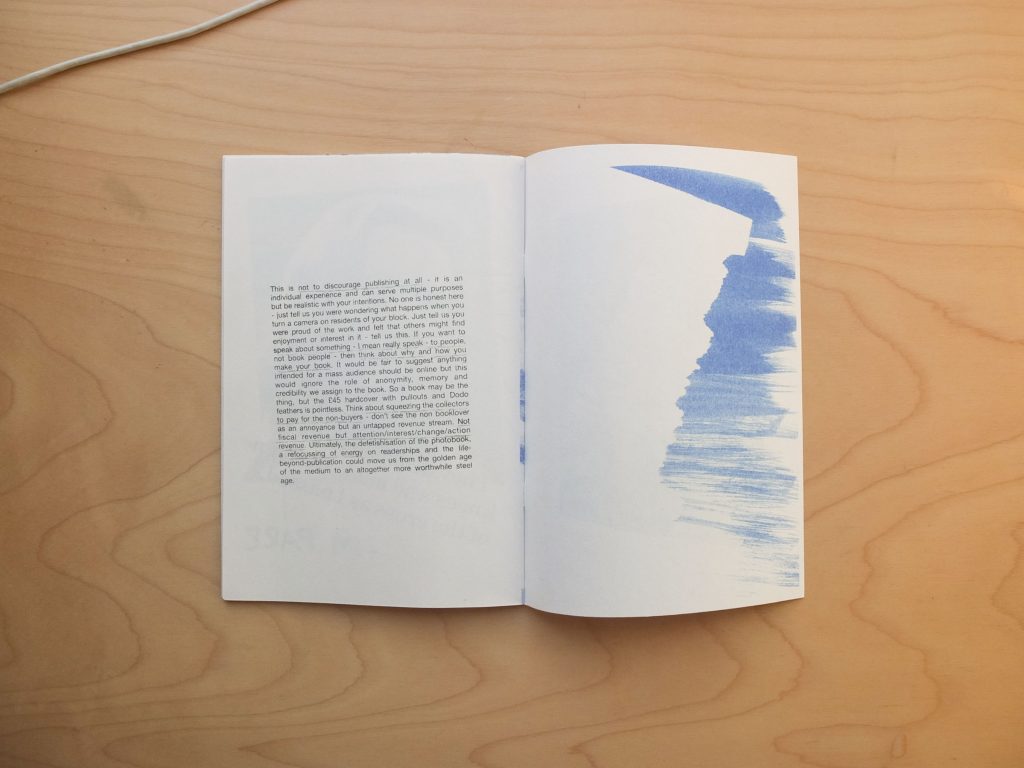 An extract from page 9
"This is not to discourage publishing at all – it is an individual experience and can serve multiple purposes but be realistic with your intentions… Just tell us you were proud of the work and felt that others might find enjoyment or interest in it – tell us this. If you want to speak about something – I mean really speak – to people, not book people – then think about why and how you make your book. It would be fair to suggest anything intended for a mass audience should be online but this would ignore the role of anonymity, memory and credibility we assign to the book. So a book may be the thing, but the £45 hardcover with pullouts and Dodo feathers is pointless. Think about squeezing the collectors to pay for the non-buyers – don't see the non booklover as an annoyance but an untapped revenue stream. Not fiscal revenue but attention/interest/change/action revenue. Ultimately, the defetishisation of the photobook, a refocussing of energy on readerships and the life-beyond-publication could move us from the golden age of the medium to an altogether more worthwhile steel age."