Excuse my lifting text directly from the event itself but it perfectly sums up what this event, and Mahesh and Vidya's open house project in it's wider context, seeks to do.
For about a year now, photographer Mahesh Shantaram and book designer Vidya Rao have promoted appreciation for photobooks through their Open House library sessions.
On one or two Sundays a month, members are invited spend a few relaxed hours in the residential library.

The Bangalore Weekend of Photobooks will open that collection to a larger audience of photography and book lovers in the city. Come and get immersed in a weekend full of activities centered around the magnificent world of photobooks.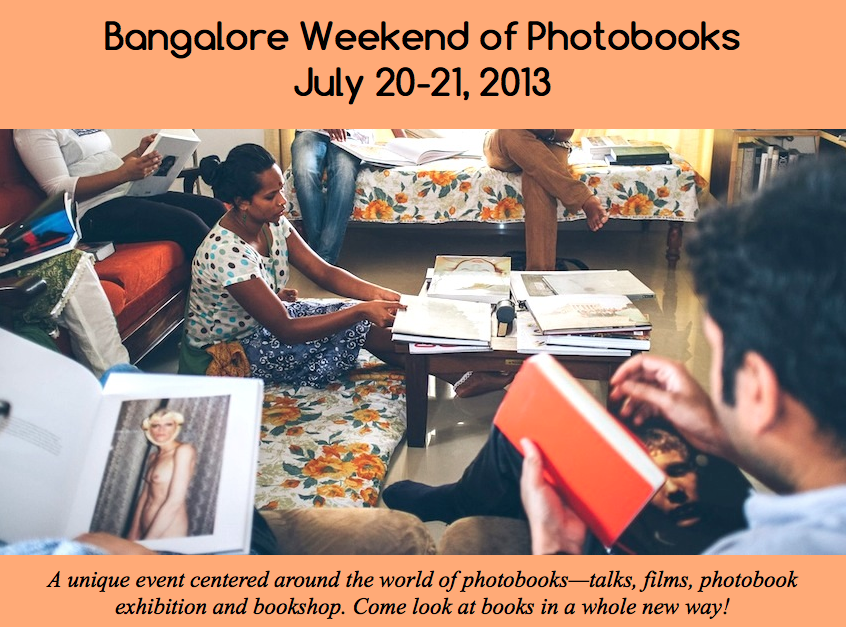 The event will also include the unboxing of the Photobook Club's 'Box of Books' which will be heading next for Kuala Lumpur! You can find out more about the event by clicking the banner above.