These wee comments are by no means reviews, just a few words on books new to my shelf…
Life after Zog and other stories
Chiara Tocci
Schilt Publishing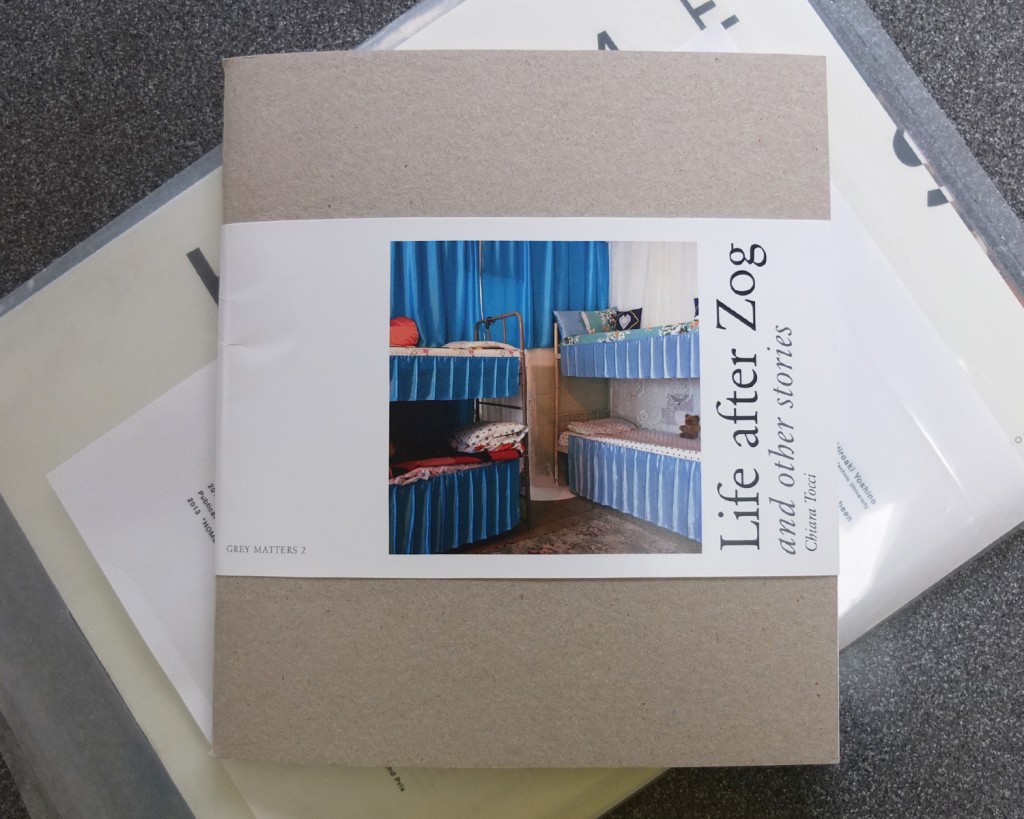 Two things to think about here – firstly the images and book content but also the new 'Grey Matters' series from Schilt Publishing. It is clear that Tocci has a wonderful eye and a great understanding/application of palette but it requires a look beyond this to start piecing together ideas with images. In the forward we read that… "This story comes to you after long walks on mountainous footpaths, shared bus rides over steep ravines and sailing adventures across magical lakes in high Albania…" and this loose wandering feel is hard to put aside (partly due to aesthetic rather than conceptual sequencing choices), but on doing so and revisiting the less poetic introductory text there is much here to learn from.
As for the new 'Grey Matters' series – a grand idea very well executed in my opinion. A way to bring new work to a new audience while still believing in the worth of the project enough to bring it to the physical world of photobooks. The grey cover and wrapper along with the series title remind us that these are not finished thoughts or concepts, these books do not pretend to have all the answers, nor do they pretend to be slick, shiny and engaging. Instead these are interesting, open and inviting, not to mention a great way to invite interest in the development of these artists and their works. I will be interested to see more in the series as they are released but would certainly consider a subscription option if one were available (£12.50 per book is cheaper than many photo magazines!).
Various (13 books)
Author  – Me? Google? Anonymous Press? Sally Mann?
Anonymous Press (Α–Π)


I love this project and it is rather addictive. Anonymous Press allows you to perform an image search which is then arranged using a mysterious algorithm into a 12 page digital book and archived along with everyone else's self-created zines. But where it gets a little more interesting still is that these can be bought for a very reasonable price – they are printed cheaply and bound by hand with staples before being sent out. It is a ton of fun to see what your searches will return, what images will be shown, where on the page and in what order.
I made a bunch of books and chose to purchase them, to bring them from the uber-digital image search to a tactile experience – it doesn't work, it's not the same, and that's why I love it – these books ask so many more questions than you would expect for a free/$3 book. As further experiment into authorship/narrative and coherence I produced books based on the titles of books we have looked at on the Photobook Club – 'Cocaine True, Cocaine Blue', 'Immediate Family', 'Uncommon Places' etc, it is fascinating to see how much these books or these images are related in a grander sense to their own 'keywords'.
Various Small Books
Jeff Brouws, Wendy Burton and Hermann Zschiegner
MIT Press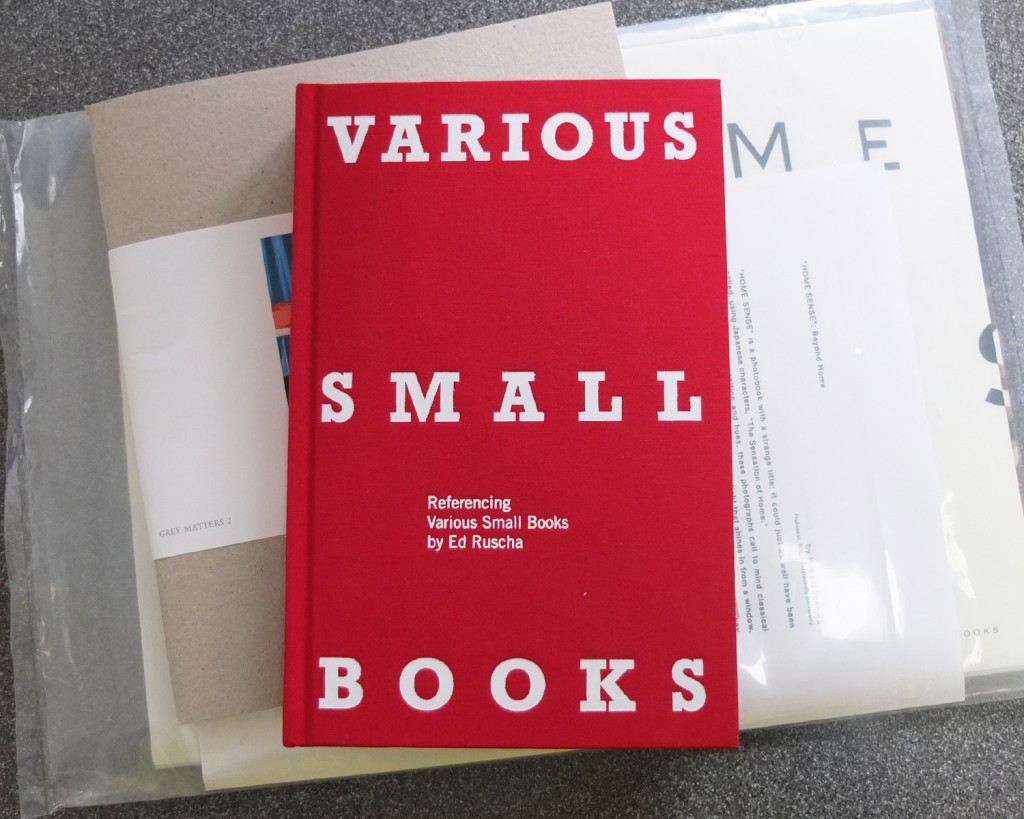 I shan't say too much about this one as I imagine anyone with even a remote interest in Ruscha and the work he has inspired already has a copy on the shelf or on order. It should be pointed out however that this book is an absolute triumph – I doubt there will be any disappointed by this bible of biblio-homages to the bound work of Ruscha. Some you will know, some you will own but all come with concise and insightful texts with great insights into the links with Ruscha's work.
Home Sense – Beyond Home
Ryoko Yamashita
T.I.P Books

A neat but beautifully designed book and case here and one that only enhances rather than detracts from the very still images inside. Hiroaki Yoshino comments that this book could have been called "The Sensation of Home" although while this is true it speaks more to me about the lives within than the structure itself.
There is certain inevitability about the house and these images – we walk through the house and through the book knowing we will soon reach the end, our demise and the books final image, the clock on the floor a reminder that while the images are still and quiet, outside these walls a world is moving on regardless of our willingness to take part.
Hesitating Beauty
Joshua Lutz
Schilt Publishing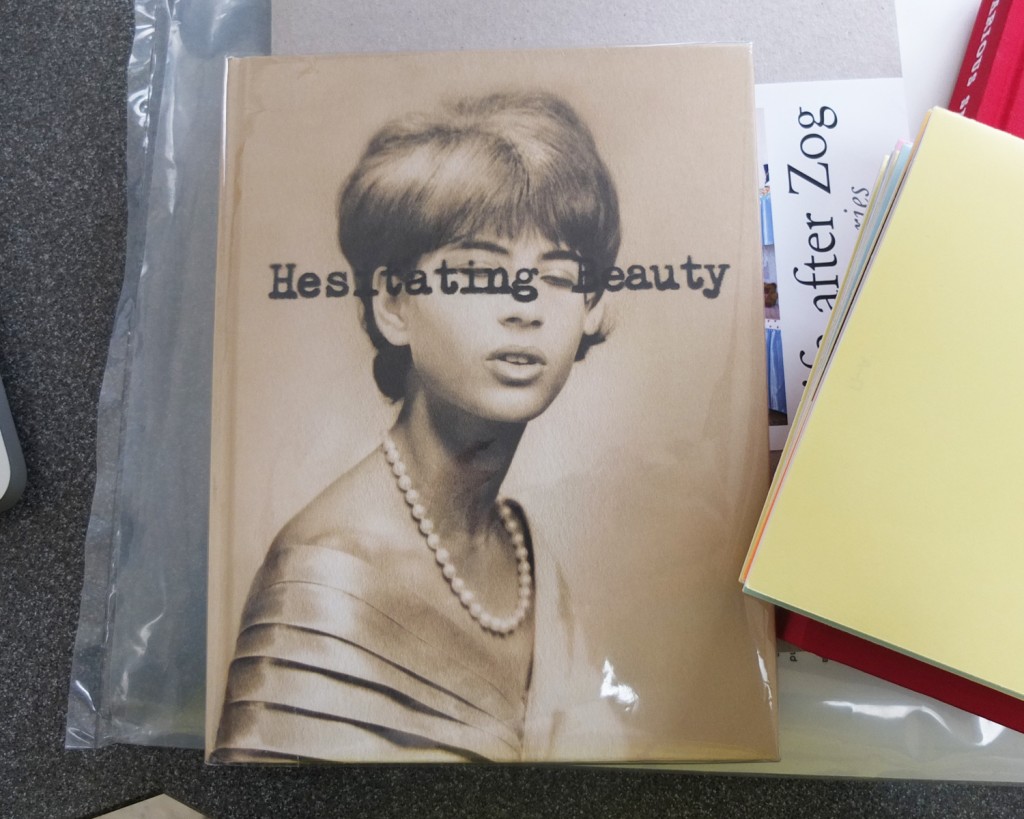 There are times when I feel a fraud as a photobook enthusiast as I become frustrated that while many photobooks can challenge and can be enjoyable, it is rarely that they have a truly powerful affect on you like a live performance or novel may be able to do (perhaps this is just me). Joshua Lutz' Hesitating Beauty however is a book, a narrative, many questions and a collection of images that will long stay with me and will be returned to again and again. The sequence offered for reading can be taken on face value or we can delve further into an appropriately clouded world that is hard to comprehend, I would strongly urge the latter.  If you can see this book – do so!
– Matt