A comment (shown below) from Karen alerted me to the presence of another 'Uncommon Places' book, this one is titled 'Stephen Shore, Uncommon Places 50 Unpublished Photographs 1973-78', it's a catchy title and one I have not come across before.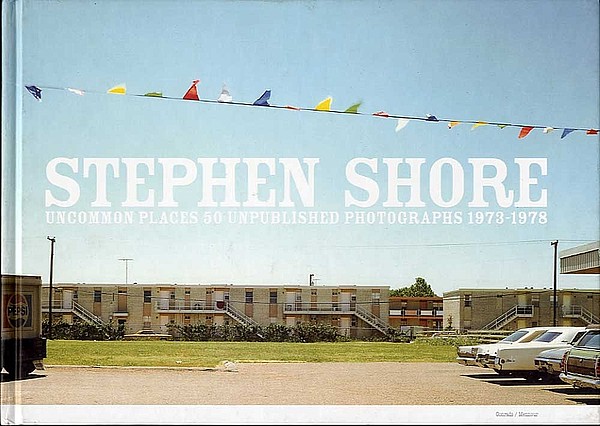 From what I can tell via the publisher 'Verlag der Galerie Conrads' the book 'offers the first complete examination of Shore's long and storied career, from his residency at Warhol's Factory to his experiments in conceptual photography; from his landmark series AMERICAN SURFACES to his continued exploration of emerging techniques. Shore's high-key portraits of America's chromatic landscape can be found in the permanent collections of major museums all over the world.'
I would be keen to here more from anyone who has the book, is this a must for Shore fans or a bonus book for the die-hards only?
Karen said:
I've only realised after reading these articles on the Photo Book Club that my copy is "uncommon places 50 unpublished photographs 1973-78″ not the full book, none the less I still love it. There's something about Shore's work that excites me, something about the everyday, the normalcy, maybe it's a nostalgia effect, maybe it's the romanticism of Americana (for me), I can't quite say.
'FWIW, I'd say it's more the latter- that said, there's a good 20 that could have easily gone into the original and a solid dozen that are real gems.'