I have never truly enjoyed Goldin's 'Ballad' as much as I feel I should, but I have always had a copy on my shelf.
I have it because of the confirmation it provides that turning one's camera onto your own 'tribe', onto what you know and live, can be as interesting as a trans-continental adventure with a plate camera and entourage of assistants. Goldin's friends and 'characters' may be more universally interesting than many but if another photographer had parachuted into these situations, the result I am sure, would not be looked at with the same appreciation 'Ballad' is today.
I have a copy of 'Ballad' to challenge me, I have bought too many books based on their aesthetics and subject matter that have gone on to rarely be opened. I know what is in them, I understand it, I like it, I know it. 'Ballad' is a beautifully honest, yet awkward film to me, the kind that you will keep watching, and re-watch, and discuss, but never truly understand, and never fully enjoy.
I am also frustrated by the book. I am aware that a book may rarely give a complete view of a subject, but 'Ballad' seems to be missing so much, the work lives far beyond the pages, in slide shows, and music and talks, in bars and rooms once occupied by Goldin and her tribe. I feel the book only scratches the very surface of a much larger being.
I am glad to hear others views on this book, if only to be reassured that I am not the only one who has a strange respect rather than love relationship with it.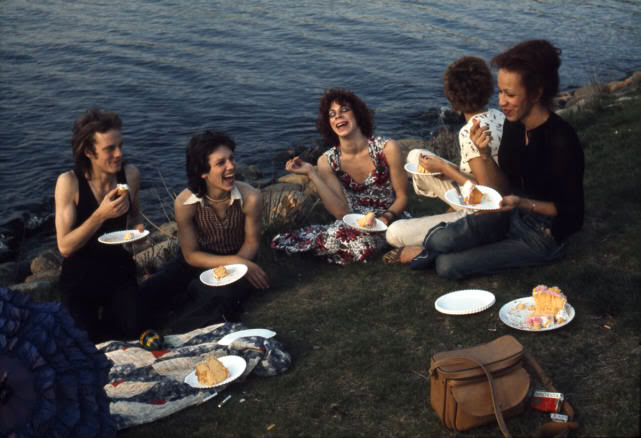 – Matt Johnston