Thanks to photographer Harpreet Khara for offering the following personal reflection on Araki's 'Sentimental Journey, Winter Journey'. I have included the book video from cover to cover for those who have not been able to beg/borrow/steal a copy!
– Matt
During my studies in photography, I discovered that many of my favourite photographers were incidentally Japanese; Hiroshi Sugimoto, Daido Moriyama, Masahisa Fukase, Seiichi Furuya and the lovely Eikoh Hosoe (whom I had the opportunity of meeting in New York at Aperture last year).
Nobuyoshi Araki is well known within the photographic sphere for his sexually-charged/erotic pornographic imagery; in Japan he has achieved somewhat legendary status. It was clear to me when I visited Japan that there were clear cultural differences in the way men viewed women/women viewed men in the East/compared to the West.
American photographer Nan Goldin: 'you can't look at Araki's work and understand it from a Western perspective, he is actually freeing these women to express their own desires'.
Araki has been described as a pornographer, a monster, a genius, a "dirty uncle" and much else besides. He has called himself most of these things, too, and makes much of his persona as a somewhat cartoonish, priapic little devil, as though he were himself a character in an erotic 18th-century drawing of the Floating World. [Guardian: Dirty Pretty Things]
His early work 'Sentimental Journey, Winter Journey' however tells a very different story. On a personal note, this book was hugely influential on me when I first encountered it; it was raw sentimentality and very 'real'. With the later work, he seems to assume a mask; sliding into caricature, the 'cartoonish, priapic little devil' – just who is the real Araki?
This book firmly put his later body of work into context for me.
Nobuyoshi Araki: 'I want to take photos that blend sex and death' he says, 'these two desires are inseparable'. This is what he feels makes his work distinctive, 'glimpsing death and sex, and sex and death'.
I like simplicity, he uses a variety of cameras – some images are cheap camera snap-shots (with the electronic date stamp in the bottom corner). Originally self-published, this book taught me that firstly; equipment/money do not necessarily need to be barriers to evocative photographic work. Secondly, that you are allowed to embrace sentimentality – I remember feeling at that time, that in trying to become accepted as a 'serious art photographer' it would be regarded as professional suicide for me to reveal my own sentimentality for a final project. This book was one of the reasons I chose to use mobile phone images, digital snap-shots and 35mm together to create the narrative for my own project, which certainly had been a personal 'Sentimental Journey' of sorts.
Araki's book 'Sentimental Journey' encouraged me to consciously embrace my own sentimentality to the very extreme – not to shy away, but to actively explore it.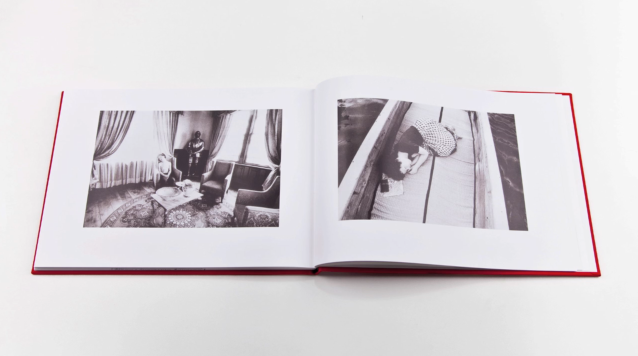 In 'Sentimental Journey' he documents the relationship with his young wife Yōko, the marriage, the honeymoon, her fight with a terminal illness, his loneliness after her death. The book is in Japanese and so reads back-to-front, however it also worked for me in reverse too – a circle of life. It is one of the few photo books that have ever stayed with me long after I had looked at it; as I had wandered down empty Tokyo streets with my camera, I experienced myself what Araki was trying to convey in those stark images of alleyways. Yōko left behind a cat called Chiro; this becomes a very poignant thread he hangs onto throughout the book (the cat itself became the subject of further work). The photographs changed in their meaning to Araki after Yōko died; like Nan Goldin retrospectively 'seeing' issues in her relationship with her boyfriend or Elinor Carucci who saw rifts in the past photographs of her parents who later separate – In this honeymoon photograph, Araki now sees the foetal Yōko's death voyage across the river Styx on her ferry ride to the other side. To Araki, the 'Winter' itself becomes death after Yōko is diagnosed with a uterus problem and given only months to live.
After this book I saw Araki in a completely different light. After his wife's death, he seemingly uses his photography to drift between the realms of life, sex and death through a masquerade of monochrome and colour – a beautiful book.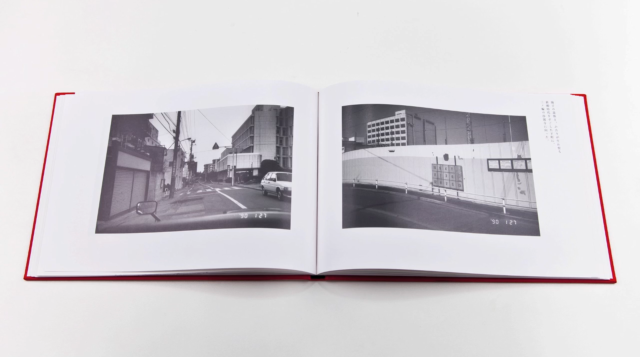 Further Info:
Araki continues today, photographing celebrities such as the ubiquitous Lady Gaga, alongside random Japanese women he meets in the Tokyo streets. The Taka Ishii Gallery has a close relationship with Nobuyoshi Araki – I narrowly missed meeting him on his 70th birthday/ Anyone interested in limited edition books would enjoy a visit whilst in Tokyo.
Arakimentari – is a 2004 USA film directed by Travis Klose. It is a Documentary film about acclaimed and controversial Japanese photographer Nobuyoshi Araki. The film looks at Nobuyoshi Araki's personal life as well as his art.