If you want to skip my waffle and head straight to the competition, scroll to below the book cover!
The list has troubled me, and many others for some time. My initial reaction to the first two Parr/Badger books were to shun them; they made access to many influential photobooks incredibly difficult. I have had the same knee-jerk response to the end of year lists we are all familiar with yet I still chose to produce a version myself. Some of my pain from those early books has subsided with a good number of works being reprinted and available for very reasonable prices yet there still remains an uneasiness with the effect these lists can have on the market. This is inevitable and is the same in many industries – restaurants have the Michelin guide, literature has the Pulitzer and cinema has the Oscars (the latter two examples dealing mostly however with reproducible content online the finite resources of a restaurant or editioned photobook), all we must do is take it with a pinch of salt.
The Oscars might encourage us to view a film but rarely will we be persuaded only by an award with no initial desire to engage with the work. Likewise with the new Parr/Badger book those of us who fall outside the die-hard monetary collector or prospector spectrum can see it as a personal reference, an individualistic guide and ultimately a perspective. There is no doubt however that this is an important book for the photobook community at large – for some it will be confirmation of choices, for artists it might be recognition of work produced and for many others it will act as a well produced and coherent guide through some fantastic photobooks produced right up until 2013.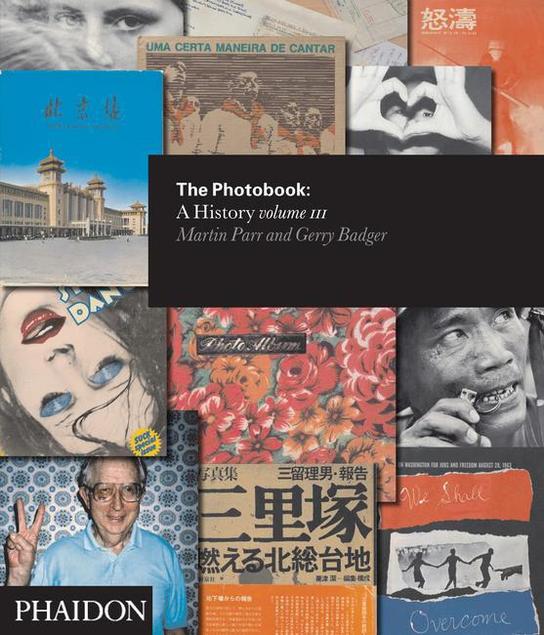 I am grateful to the kind folks at Phaidon who are offering a new and signed copy of The Photobok: A History Vol III to a competition winner! The book will be posted following an event with Martin Parr, Gerry Badger and David Campany at Foyles bookshop, Charring Cross on April 9th. 
Just fill out the form below and a random name will be selected on 28th March (Deadline for responses 12 noon GMT on 28th) – this individual will be contacted for a postal address and then the book will head on to you!