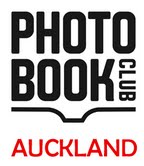 Congratulations to Anita Totha and the newly formed Photobook Club Auckland who will hold their inaugural meetup on January 23rd.
Here's all you need to know to be there: (Pics to follow after meetup)
The Photobook Club aims to promote and enable discussion surrounding the photobook format online, and in person. The Photobook Club is founded by Matt Johnston in the U.K. and now a new branch will start in Auckland organized by Anita Totha. At our bimonthly meetings,  we will share relevant information and continue the conversation about the world of photobooks and book making.

First meeting will be Wednesday, January 23rd from 7-830pm held at:

Beatnik Publishing
11 New North Road
Eden Terrace
Auckland 1021
New Zealand

Attendees are invited to bring a favorite photography book to show and discuss. All photography and photobook enthusiasts are welcome to attend!

For more information email Anita at photobookclubakl@gmail.com or like us on Facebook: Photobook Club Auckland

– Anita
In other news…
This is a sweet graphic from Bonifacio Barrio Hijosa representing 15 meetups the Photobook Club Madrid held in 2012.