Title
Sentimental Journey, Winter Journey
Author
Nobuyoshi Araki
Publisher
Shinchosha Publishing, 1991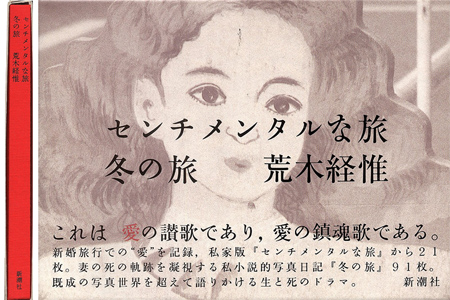 A relatively unknown photographer in the late 1960s, Nobuyoshi Araki began documenting his young wife through an intimate series titled My Wife Yoko (1967-1976), a body of work now considered one of the Japanese photographers most important.
From their honeymoon to their home life and vacations, we begin to understand the relationship between the young couple, a relationship that Araki continues to explore through his later series Winter Journey (1989/90), a period that that marks the final chapter in their lives together, as Yoko battles with terminal illness and they say their final goodbyes.
In 'Sentimental Journey, Winter Journey', both these series are combined in a hardcover book in slipcase.
We would love to hear from anyone who would like to add a personal reflection or comment into the discussion of this book, leave your comments below or pop us an email: mail@photobookclub.org
Purachase links: